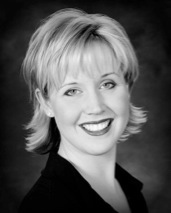 Kellee Haas

artistic director
Miss Kellee, owner and dance director of the North Georgia Dance & Music Factory, holds a Bachelor of Science in Dance Management and Arts Administration with a minor in Entertainment Business from Oklahoma City University. Ms. Haas studied ballet, tap, jazz, pointe, theatre dance, voice and drama. While in Oklahoma, Haas served for four years as a company member with the "American Spirit Dance Company" under the direction of Jo Rowan. She also served as company manager, choreographer, and performer with the nationally acclaimed "Surrey Singers" and taught and choreographed at several studios in the Oklahoma City area. In 1998, Ms. Haas was the half-time show coordinator and dance director for the Kansas City Chiefs vs. Tampa Bay Buccaneers pre-season televised game.

Kellee's early dance training is rooted in Atlanta. She danced as a company member with both the Atlanta Jazz Theater and Atlanta Dance Unlimited. Kellee has studied for several years with master teachers such as Lyn Cramer, Jo Rowan, Nicolas Picanas, Terrel Paulk and Anne Burton Avery. She has also studied with Gus Giordano and Joe Tremaine.

As a musical performer, Kellee sang with former Miss America, Susan Powell, in the Oklahoma City Philharmonic Orchestra's "A Yuletide Festival" and she was a featured singer and dancer in Busch Garden's main-stage country show in Williamsburg, Virginia. Ms. Haas has also been spotted as the lead female vocalist with the "Martini Kings" swing band. She has performed in musical theater shows such as Little Shop of Horrors, Crazy for You, Wizard of Oz, and Godspel.

To continue her professional development, Ms. Haas attends the Jazz Dance World Congress each year and attends several teacher-only workshops with notable teachers such as Finis Jhung (ballet), Darryl Retter (jazz), and Al Gilbert (tap). Haas was a performer at the 2000 Jazz Dance World Congress in Buffalo, New York. The company she performed with was awarded the prestigious Silver Leo Award for original and outstanding choreography. Ms. Haas prides herself in building confidence in her dancers while teaching them proper technique in all genres of dance and musical theater to create the "total dancer".

_____________________________________________________________________________________________________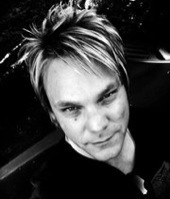 Steve Herndon
music director
Steve Herndon, owner and music director of the North Georgia Dance & Music Factory is a native of Oklahoma, he studied Music Education at the University of Central Oklahoma with an emphasis on jazz studies. Mr. Herndon has been playing trumpet since the age of ten and has over 20 years of teaching and performance experience. Herndon has opened for a wide range of musical artists such as trumpeter Maynard Ferguson, Men at Work, Six Pence None the Richer and 98 Degrees. He was honored to perform for the Vince Gill Celebrity Golf tournament in which Amy Grant, Roy Clark, Gary Busey and many others where in attendance.

In addition to his performing, Herndon is also the owner of dMf Recording Studios, a full service recording, production and artist management company, and has worked with local and national talent. Herndon has toured the mid-west performing with and managing the Martini Kings, an eight-piece pop swing band. In January 2000, Mr. Herndon moved to the metro Atlanta area to further his career in music performance and artist management. He teaches a wide variety of instruments including beginner to advanced trumpet and brass, piano, guitar, bass and percussion.